Even though many cruise ships no longer wish to call in to Turkey due to the fear of terrorist attacks, they are being forced to do so due to the closure of the main port of Athens.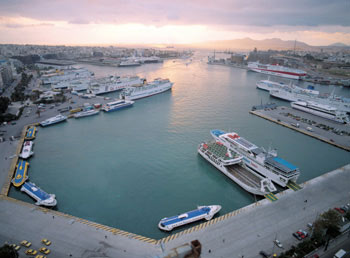 The Port of Piraeus in Athens, Greece has come to a standstill due to a strike by port workers who will not let cruise ships dock which means that not only can passengers not see the important and famous sights of Athens, but the ships are force to go to Turkey instead in order to replenish their supplies.
The workers are protesting about the privatization of the port authority and are on rolling 48 hour strikes. Cruises have stopped calling in at the port as there are no services and this is leading to a loss of revenue for the country. Those ships which have cancelled include Carnival Cruises, Seabourn Odyssey and TUI Cruises, Mein Schiff 2. They will sail to Turkey instead and the Celebrity Constellation, with 2,200 passengers on board has said it too will go to Turkey as it is in need of supplies but if the port is open it will call into Piraeus on its return leg.  
This whole situation has not only affected the port of Piraeus but also all of the suppliers to the cruise ships especially as due to the dangerous situation in Turkey and other parts of the eastern Mediterranean it had meant that more and more cruise lines were choosing to call into Athens instead.
The data shows that in 2015, the number of cruise ships and passengers calling into Athens was similar to 2014 but much lower than 2013. Last year there were 4,281 cruise ship arrivals with 4.957 million passengers which compares to the 5.66 million passengers in 2013. The hopes of increased numbers this year have now been dashed.