A lawsuit has been filed against Royal Caribbean by the mother of a child who nearly drowned in a pool on the Oasis of the Seas.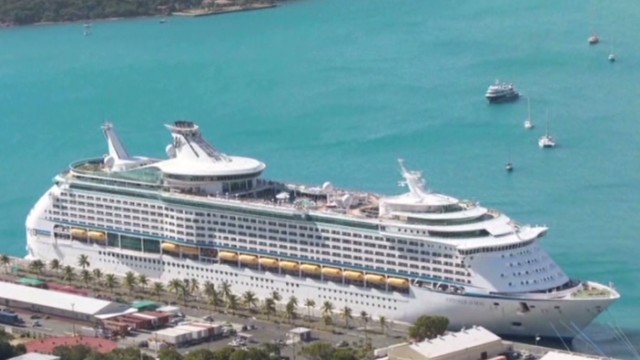 The lawsuit has been filed by Valentina Azzia and she is demanding that cruise lines employ lifeguards at children's pools on board cruise ships.
In January 2015, the Azzia family was on a cruise from Italy to Port Everglades. They had only been on the ship for an hour when she lost sight of her 4 year old son, Ascanio. He was in the toddler pool but had made it to a nearby pool which was deeper. Ascanio was underwater for five minutes and was pulled out by passengers, not crew members. He did not have a pulse, but the passengers performed CPR. None the less he was in a coma in a critical condition for a week and currently has problems with his vision and potential long term issues with his health.
Azzia does not want the same thing to happen to others and is asking for all kid's pools to have lifeguards. She accepts that parents are responsible for the safety of their children but maintains it is so easy to lose sight of them in a crowded pool on a cruise ship.
Only one cruise line, Disney Cruise Line, has lifeguards on their ships who they employed following a near drowning of a four year old in 2013. Royal Caribbean state they do not have lifeguards and they have no plans whatsoever to add them in the future.
Children drown or nearly drown all too often on cruise ships with at least five children drowned and four nearly drowned in cruise ship pools over the last three years. In December last year, an 8 year old boy drowned on Royal Caribbean's Liberty of the Seas and in May of the same year a 10 year old girl drowned on the Norwegian Gem.
In 2013, 6 year old Qwentyn Hunter of Orlando drowned in a Jacuzzi on the Carnival Victory and his family took legal action, but due the old law called Death on the High Seas Act, they could only sue for loss of income, for example if a family provider dies, and there is no compensation for pain or suffering. Maybe this is why cruise lines refuse to employ lifeguards to protect children, as their lives at sea are virtually worthless.