A filing has been made in a court in Miami Dade concerning a serious accident suffered by a child on the Norwegian Escape last month.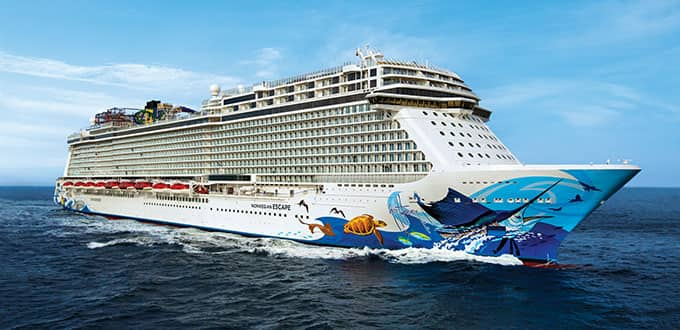 According to the filing, 8 year old Giovani Reyes suffered severe brain damage when he fell as he was playing basketball on the 4,248 passenger ship, which was on a seven day cruise from Miami to St. Thomas in the U.S. Virgin Islands; Tortola in the British Virgin Islands; and Nassau in The Bahamas.
Unfortunately it is not know exactly what happened as to date Norwegian Cruise Lines are refusing to hand over the surveillance video which doctors say could be vital in knowing what happened to Giovani who sustained a traumatic brain injury along with a fractured skull. He was immediately rushed off the ship and tendered to Puerto Rico, where he was treated at el Hospital Pediatrico Universitario Rio Piedras, which is a children's hospital in San Juan. There he remained in critical condition, but there has recently been some improvement and he is learning to walk again, although his long term prognosis is unknown.
Before leaving the ship, Giovani's stepfather, Michael Wolfarth asked to see the video footage and was refused as was his request for the crew and supervisors of the children to tell him what happened.
The filing is now asking a judge to make the cruise line turn over the tape in order to assist doctors to be able to make the best possible medical decisions for Giovani.