An elderly woman has been awarded damages from Norwegian Cruise Lines.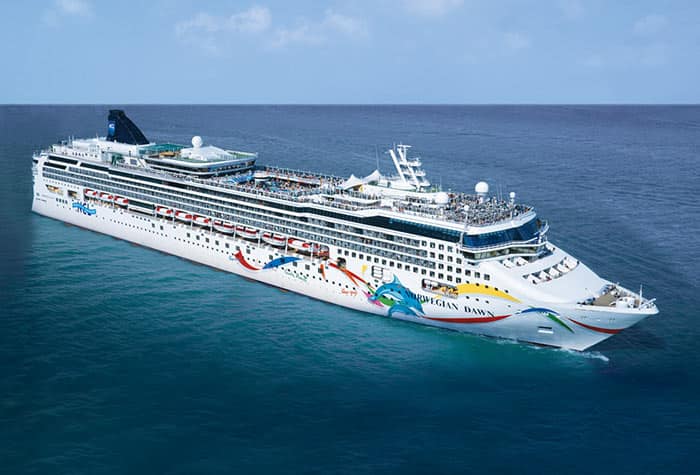 Back in October 2013, Elizabeth McQuillan, who was aged 80 at the time, went on a seven day cruise which left from New Orleans on the Norwegian Jewel cruise ship. She boarded the ship and went to her cabin but her luggage was not there. She then went into the hallway and spotted her luggage just down from her cabin so she decided to collect it herself rather than wait for it to be delivered such a short distance. However as she walked towards her luggage there was a small step which she tripped on and fell, dislocating her shoulder.
McQuillan had to undergo shoulder replacement surgery and she subsequently sued Norwegian Cruise Lines asking for $850,000 in damages for her injuries and expenses related to them.
However, she originally filed the lawsuit in her home state of Louisiana and Norwegian Cruise Lines objected, highlighting the contract conditions which state that all claims must be filed in Florida.
McQuillan argued in court that she had never seen the contract so there was no way she could know that, but Norwegian could prove that they mentioned in an email that all passengers must understand the terms and conditions and indeed when a passenger accepts the ticket then they accept the terms and conditions which go along with it. She went on to argue that she was elderly and it would be hard for her to travel to Florida not only physically but also financially but the court found in the cruise line's favor and the case was heard in Florida.
At the hearing, Norwegian Cruise Lines said that the baggage was in an area which was designated only for crew and she should not have entered there. Although the jury took that on board in part, they found Norwegian Cruise Lines 60% liable for her injury, and awarded McQuillan her share of the award which came to $90,000.
The case above shows that cruise Lines will not make it easy for you to claim against them, which is why you need an experienced Miami, Florida cruise attorney.