The Royal Caribbean Anthem of the Seas has returned from a Caribbean cruise a day early due to reported cases of passenger illness.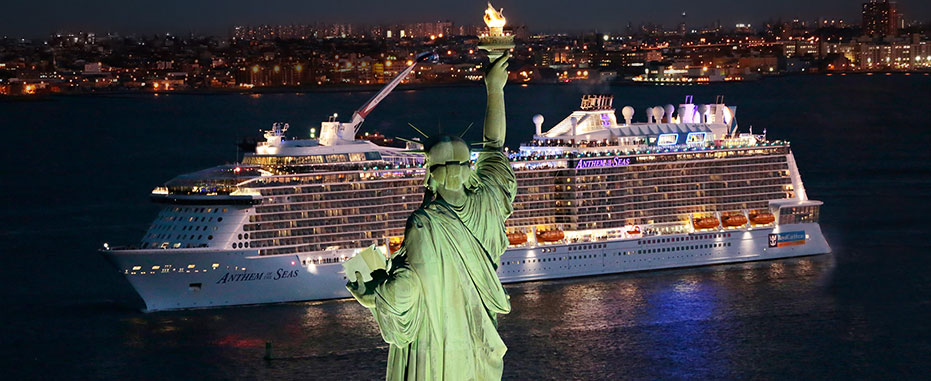 It appears that the ship, which had visited St Kitts, Martinique, Barbados, St. Maarten, and Puerto Rico, returned to port in New York a night ahead of schedule as there were four critically ill passengers on board. The captain did not give any more information about who the passengers were or their conditions, and just asked the other passengers to understand the situation.  It is also not known whether all of them were suffering from the same condition.
Some of those on board did not understand why the patients could not be evacuated by helicopter, but this was for two reasons. Firstly the ship was out of range for a helicopter to reach it, and secondly taking a passenger from a cruise ship by helicopter can be dangerous and could cause more harm. There were discussions as to the nature of the patients' conditions between the ship's doctor and the flight surgeon who felt that the stress of being winched or hoisted onto a helicopter, plus the length of the flight which would have no critical care equipment on board, would be more harmful to the patients than keeping them in the on board medical facility.
The Anthem of the Seas, which carries over 4,000 passengers, left St. Maarten at 5 p.m. on November 18 and set sail for New York at top speed without calling in at any more ports.